EuroVelo 2
Dresden to Prague
Collect our bikes from the factory in Berlin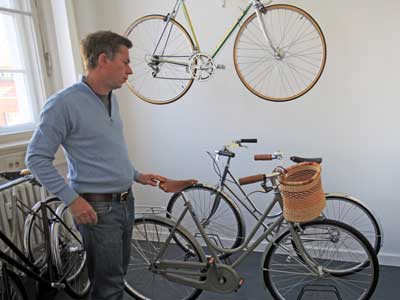 Street clothes for the 5-day ride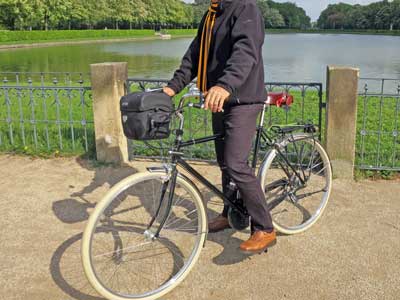 Began in Berlin – Urban Cycling is the best way to see it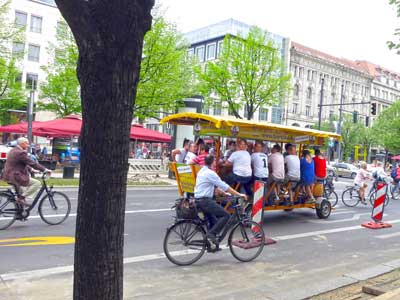 City routes designed for flow; no abrupt ends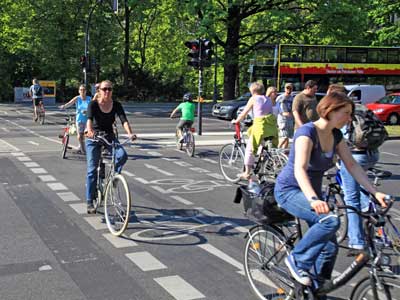 Arrive in Dresden – EU cycling is safe – no helmets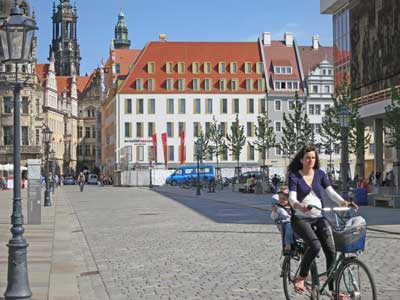 Time to go. Breakfast in bike-friendly café in Dresden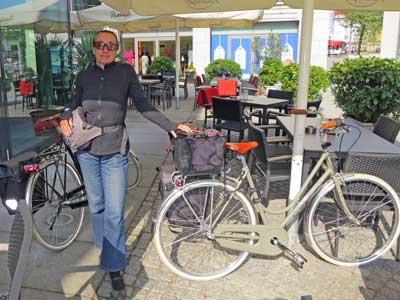 Meet in Dresden on a cool but clear day in May.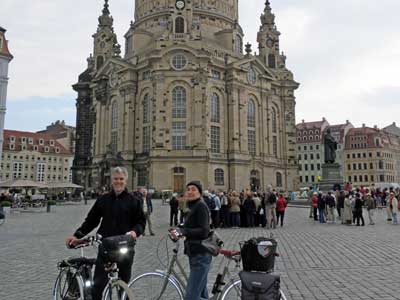 Join EuroVelo Route 2 in Dresden. For cycling only. No cars.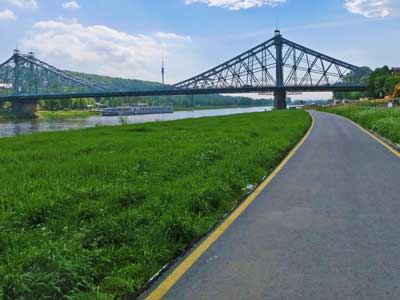 The route is signposted for 5,500 KM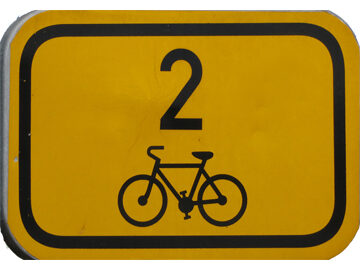 Near towns, the route is shared with walkers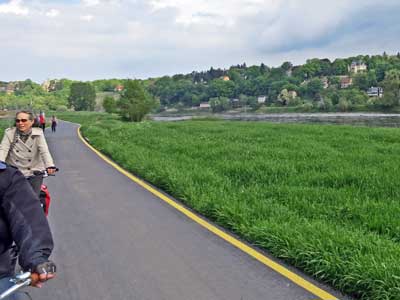 The cycleway follows the river – the most scenic route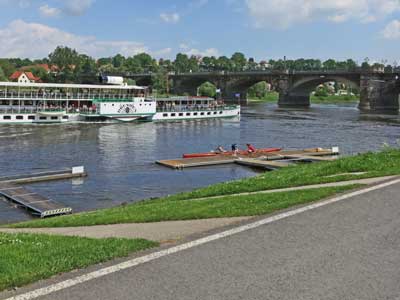 First coffee stop in town just off route 2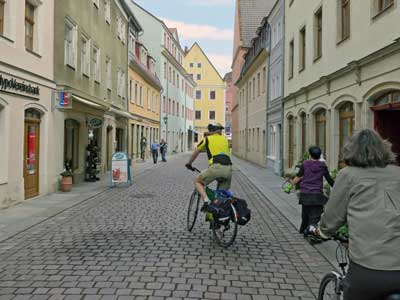 And we discover a chocolate store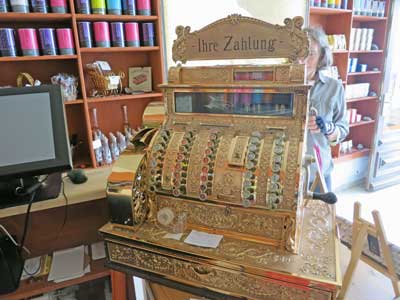 Back on Route 2 through the forest. Smoothly paved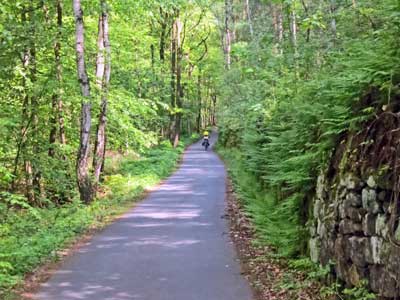 Following American Andy who brought serious cycling kit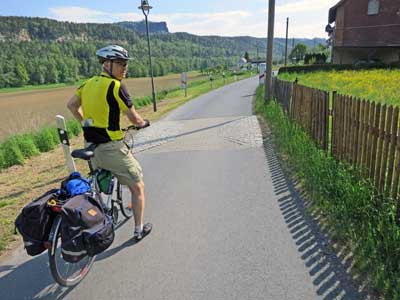 Long distance travellers (buskers from the look of it)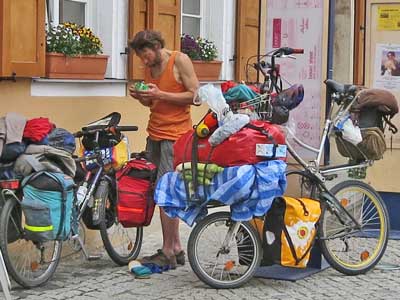 Lunch in a bike-friendly (signposted) restaurant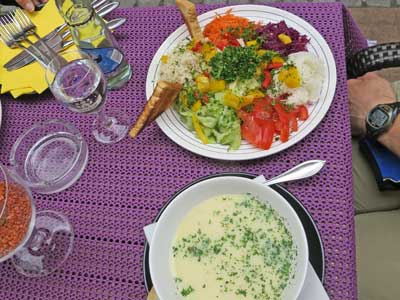 Ferry crossing the River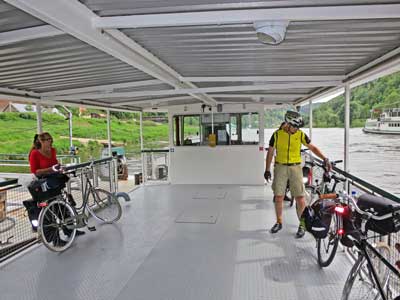 Follow the red brick road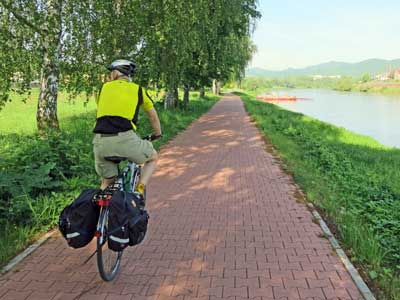 German Czech border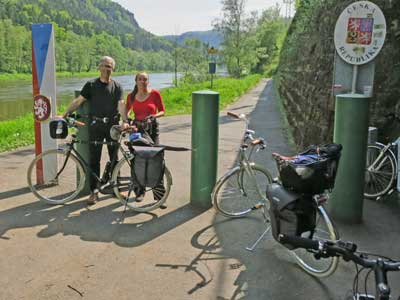 Cyclists Welcome
CYCLISTS WELCOME is a nationwide
certification system, which denotes catering and accommodation facilities, campsites and tourist destinations quipped for the needs of cyclists. The body guaranteeing certification is Nadace Partnerstvi (Partnership Foundation).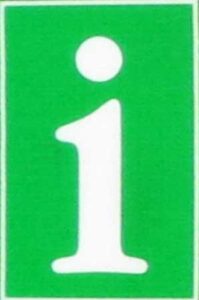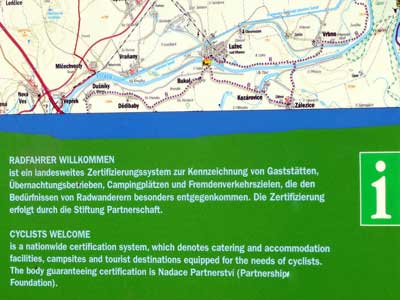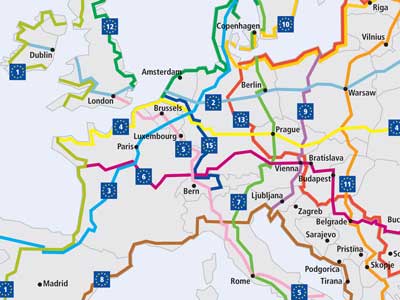 One of the few parts not yet paved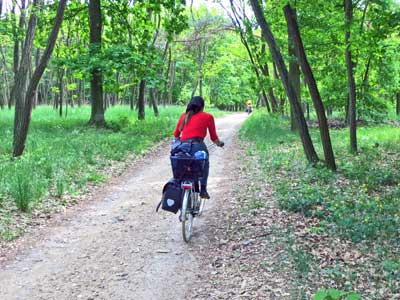 Slow cycling – stops to see castles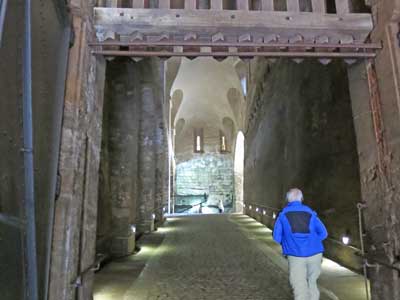 The Alfresco dining was a joy, and the weather was perfect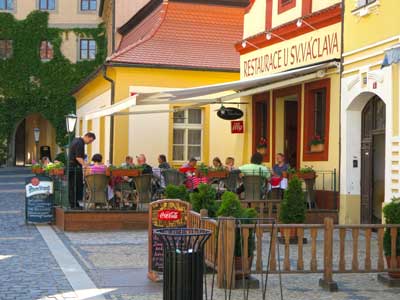 Everything was well signposted, I-site found our hotels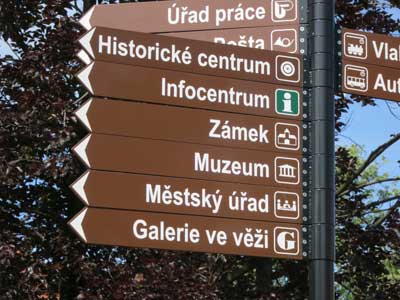 End of day, bikes in lockup in back of hotel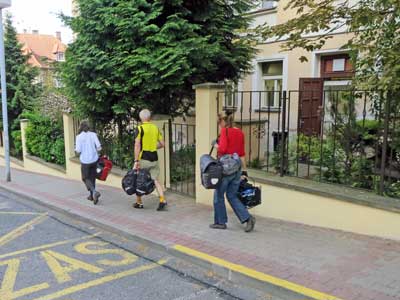 Prague bike shop packs bikes to check in with Emirates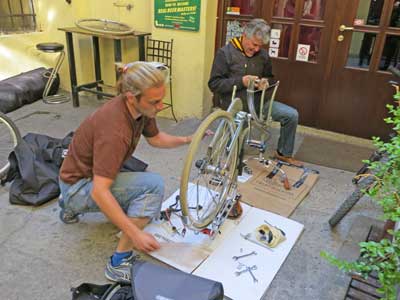 Checked luggage on the top. No damage.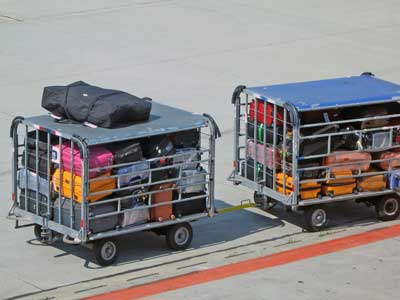 We're halfway home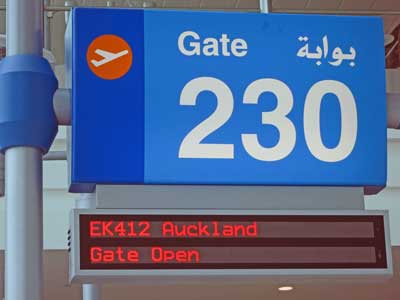 Back to Waiheke hills – add a Bafang mid-mount motor kit